---
We know that a house built only from plain concrete is a boring house.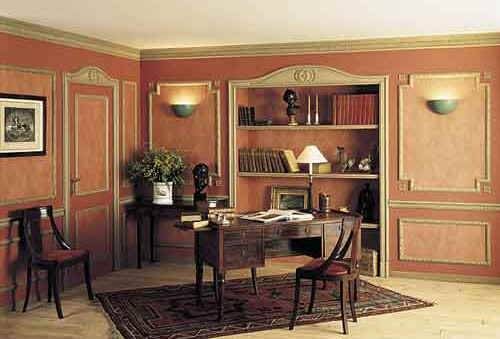 That's why we also understand why you're in our site right now looking for rope moulding and other architectural moulding contractors to do some "make-over" to your house. But before looking at the links we have in this page, why not take the time to read this article first and orient yourself with the different types of architectural mouldings? Well, rope moulding isn't the "only" moulding design, and one of these other designs might look more appropriate to your house.
Here are some of the most popular architectural mouldings:
1) The Chair Rail. Using rope moulding all throughout your house can give you some awkward-looking rooms like in the case of the bathroom. Imagine how your bathroom will look like if you use rope moulding to accent the space where your tiles and wall-concrete meet. So, what's the most appropriate moulding accent to do the job? It's the Chair Rail.
2) The Crown. If you're not really into modern-looking mouldings like Chair Rail, you can go for the most elegant and classy of them all — The Crown. The Crown simply looks like a "crown" of a royalty that has been cut to make one flat base. If you've been to Las Vegas and have stayed to a five-star hotel there, you might have already seen how Crown moulding looks like as a wall accent.
3) Embossed Mouldings. If The Crown's elegance isn't enough for you, go for Embossed Mouldings. These are technically, the extreme versions of The Crown.